Portal Cores
List of Cores
Personality Cores
Corrupted Cores
Central Core (glad0s)
Space Sphere
Morality Core
Adventure Sphere
Curiosity Core
Fact Sphere
Intelligence Core
Anger Core
Wheatley
Click here for more information about the cores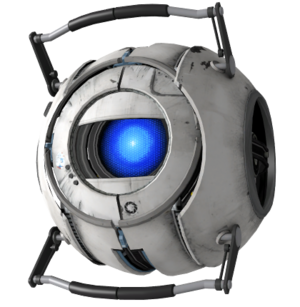 Wheatley
Why I enjoy and appreciate this video:
Most of it was only made by one person.
The creator of it does most of the voices.
The animation is great and impressive, looking very similar to the actual game.
Most of these cores were made up by the creator, and they're all very unique.
The video has some good humor here and there.

Your browser does not support HTML5 audio.